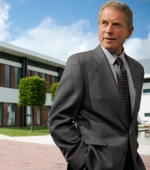 "Yes, John knows the police language, understands management positions (like mine), great liaison to police dept."
T. Gardner
Greyhound Buslines
VIP Escorts
Security Services: VIP Escorts
As an Off-Duty Solutions client, you have instant access to carefully pre-screened off-duty police officers available to transport and protect individuals, business professionals, or celebrities en route to important destinations such as events, conferences, or performances. Our security consultants are experienced police officers and will recommend the the best security plan to keep your VIP's safe, from start to finish.
Off-Duty Solutions allows you to request options such as uniformed or plain clothes officers equipped with either marked, unmarked police vehicles or luxury vehicles.
VIP Escorts & Security:
Our Online Logistics System Places YOU in Instant Control.
Celebrity escorts: Rascal Flats, Little Big Town, Diane Lane, Valerie Bertentilli, Kevin Connelly, Chuck Leddell, Phil Helmuth, LeAnn Rimes
High Profile CEO's: Anthem, Humana, Republic Bank, The Cordish Group, Hillerich & Bradsby, Churchill Downs
Individual and group: Small groups, buses or limosines
Receive Expert and Customized security service protection from experienced law enforcement professionals.
Law enforcement expertise: Our security consultants have over 35 years of experience.
Airport, hotel or home pick up
Express transporation to and from the event on limited access priorty routes

Flexible hours for flexible intineries
Rapid response: Have an officer available within 24 hours
Trust the Protection of Your VIP Escort to the Security Service Experts at Off-Duty Solutions.
Get Started Now for a FREE no obligation consultation.


Related Services
Financial Security Commercial/Worksite Security Community Patrol Security Event Security Residential Security