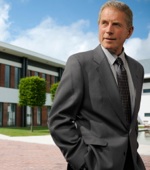 "Yes, super easy and efficient. Exactly what I been looking for"
Johnny H
BGND
National Capabilities
Off-Duty Solution's police security services headquarters is located in Louisville, KY.
Off-Duty Solutions has the ability to provide Off-Duty Police Services nationwide. Additionally our capabilities can accommodate businesses with multiple locations across the nation.
Our history and established online network with law enforcement agencies and FOP's across the country allow us the unique abilty to establish contact with local officers in your area and to manage your business or private security needs.
National capabilities to service clients outside of these areas are growing rapidly as franchise opportunities are filled.
If your business or private security need is located outside of our current service areas, please contact us, as our capabilities may now include your location.
Trust the Protection of Your Business to the Security Service Experts at Off-Duty Solutions.
Get Started Now for a FREE no obligation consultation.