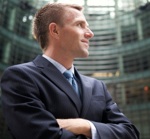 "Yes, very professional, not just a body in the slot, customer friendly, customer attitude not cop attitude-in charge, can take direction."
M. Speevack
Republic Bank
Contact Us
If you are an off-duty police officer, client or if you just have a question, please call, fax or email us.
We will respond promptly to your inquiry.

John M. Aubrey
Phone: (502) 773-3966
Fax: (502) 384-3713
Email: jaubrey@kleonline.net
Chris Boyer
Phone: (502) 817-1166
Fax: (502) 384-3713
Email: cboyer@kleonline.net
Fill out the form below, contact us by phone, or email us.
Corporate location
Off-Duty Solutions
2950 Breckinridge Ln
Suite 7
Louisville, KY 40220