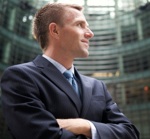 "Yes, very professional, not just a body in the slot, customer friendly, customer attitude not cop attitude-in charge, can take direction."
M. Speevack
Republic Bank
Services
Off-Duty Police Security Services

TRUST Your Security to the Team of Experts.


Our off-duty police services offer proactive and top quality security service consulting, backed by years of law enforcement expertise that exceeds expectations. Our clients range from Fortune 500 companies, small businesses and individuals.

Whether your business or worksite is financial, banking, commercial, under construction, or residential, or if you need private security services like community patrol or personal security for event or VIP security & transportation, our off-duty police officers are ready to serve and protect.

Our Approach

Our Online Logistics System Places YOU in Instant Control.

Receive Expert and Customized security service protection.

Law enforcement expertise: Our security consultants have over 35 years of experience.
Post security jobs & assignment detail 24/7: Get instant access to our system.
Streamline payroll: We take care of all payroll logistics, eliminating hassles.
Rapid response: We respond promptly, providing security and protection.
Dependable off-duty police officers: Officers are thoroughly pre-screened.

Financial Institutions Security

Event
Security

VIP
Escorts

Commercial Worksite Security

Residential Security

Personal Security

Community Patrol

Request for Quote